"
I will work until they throw dirt in my face if I'm capable.
— Robert, Age 62
Where we are
Many older people in the United States struggle to understand when or if they can retire. Difficult decisions and sometimes overwhelming complexities accessing retirement programs make for a stressful transition.
Nearly nine out of ten people aged 65 and older receive Social Security retirement benefits, and Medicare covers nearly 64 million people1. Yet—irrespective of income, education level, and race—navigating the process to claim retirement benefits and enroll in Medicare can be time-consuming, confusing, and complex for new enrollees. For example, people may have to share the same information with several government agencies, while navigating differing age-based eligibility thresholds. If the process feels too overwhelming, individuals may miss out on critical supports for which they are eligible, including financial, housing, and nutrition.
How might we improve the retirement experience by addressing barriers to accessing programs that improve financial resiliency, streamline the user experience, and better connect people to support in their decision-making process?
Our approach
To start, we listened to people's stories.
The Life Experience research team spoke with people nationwide about this moment in their lives and where the government process could have been simpler and more helpful. The listening sessions captured honest conversations about peoples' experiences, candid feedback on what could have worked better, and what really made a difference for them. Their stories have been combined and are represented here through illustrations. The quotes are real, but names have been changed.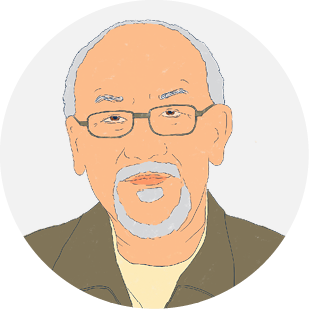 Otto
Age 66
Auto mechanic
Married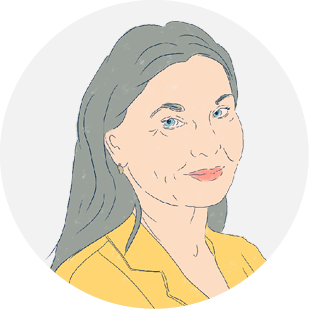 Josephina
Age 65
Construction worker
Single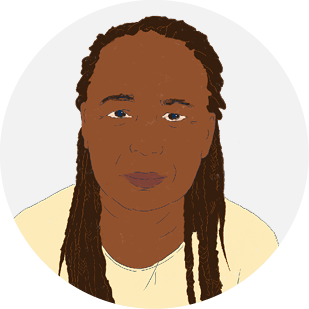 Joan
Age 62
Former retail employee
Divorced
Otto
Age 66
Auto mechanic
Married
Lack of accurate information:
Otto has consistently worked throughout his life and remained unsure of whether he would have retirement benefits sufficient to cover his and his wife's expenses. Otto has had difficulty understanding what his retirement benefits will be and whether he should start claiming benefits at 62 or delay as long as possible.
Struggling to cover life expenses: Otto's income from all sources does not cover all his living expenses during retirement, and he has to make hard decisions about changes.
Barriers to planning: Otto has been concentrating on working to support his family. He is frustrated because he didn't know what he should be doing to plan for retirement.
"I can't really think about tomorrow if I have to concentrate on today. It's so hard day-to-day that I don't get caught up with what will happen next year as far as income."
Pain Point
Barriers to saving
Day-to-day struggles make it difficult for many to save for retirement. Many workers do not have access to employer-sponsored retirement accounts.
Josephina
Age 65
Construction worker
Single
Health-related setbacks:
Five years ago, Josephina left the workforce prematurely due to an accident that left her disabled. She receives disability benefits and is struggling with how to plan for her future.
Administrative burden: She does not feel technologically savvy and feels that the benefits application process requires too much paperwork and feels she is navigating a complicated system.
On her own: Josephina feels she has to make long-term health decisions about income, ability to work, financial planning, and health without trusted guidance to inform her decisions. This complex system causes Josephina stress and difficulty in accessing government services available to her.
"You can't figure out who to trust, it's too much. I can't imagine people who didn't have professional skills, jobs, or education. You've got to do something to alleviate that whole system. How do you find out what's right for you and who to trust?"
Pain Point
Disjointed network
People are on their own to make sense of an opaque and fragmented retirement landscape.
Joan
Age 62
Former retail employee
Divorced
Knowing when to claim benefits:
Joan was laid off and felt forced to claim Social Security spousal benefits early since she could not find another full-time job. She felt that ageism was a factor in her experience seeking work.
Understanding how to access information about retirement benefit eligibility: Joan spent much of her middle age caring for her family full time and had limited time in the paid workforce. She struggles to understand her eligibility for retirement benefits.
Access to accurate information: Joan seeks advice from friends, family, and other seniors living in her building to make retirement decisions rather than seeking information from government programs. She needs to work to cover her expenses and would benefit from understanding programs protecting older workers from age discrimination and learning what programs can assist individuals joining the workforce.
"I met a guy who was a [ride-share] driver. I would ride with him to work and he told me he helped people with their retirement. He gave me his business card. I gave him a call."
Pain Point
Lack of knowledge and equitable access
Barriers to accessing benefits information and services hurt people's ability to plan for their financial security and receive the benefits they have earned.
Throughout the three-month discovery, the team collaborated across four agencies to perform primary and secondary research analysis around the approaching retirement experience. Of the 42 seniors who participated in listening sessions, diverse representation included 14 couples, 25 women, 18 persons of color, 7 widowed, and 7 high school educated.
The team spoke with:
42

seniors

40

Medicare and Social Security experts
Discovery insights
Framing for collective thinking about customer pain points
How might we improve access to tools and knowledge that help remove barriers to financially preparing for retirement, especially for people in underserved communities?
How might we ease the transition to retirement by streamlining the user experience and better connecting people to accurate support to aid their decision making?
How might we
provide equitable access to available resources to help seniors recover from employment setbacks and to increase financial security by ensuring individuals understand the benefits and programs available to them?
Designing customer-centered solutions
Design phase pilot projects aim to build on discovery phase insights on priority customer pain points to tackle. Teams will develop and prototype solutions to measure what works. The design phase work will remain rooted in a human-centered approach, including customers in co-design and testing. The design phase will run through Fiscal Year 2023.
The project will facilitate a community stakeholder-centered design process to build and test an information and outreach model to help older adults make informed retirement and healthcare decisions through connections to trusted community-based resources.
Project objectives
The project aims to increase the accessibility and availability of holistic resources at existing touchpoints (such as community-based organizations); raise awareness about local resources; and reduce the burden on older adults as they are making retirement and healthcare decisions. As a result, individuals will more easily determine the correct steps for their situations.
Target milestones in 2023 include:
Conduct a prioritization workshop with community stakeholders, including older adults in underserved communities, to determine key areas for improvement
Develop a design and evaluation plan to determine the long-term effectiveness of connecting older adults with retirement resources
Conduct intervention testing of a model
Assess results and develop a recommendation for scaling the model intervention for a pilot
Primary deliverables in 2023 include:
Concept prototype
Implementation plan for increasing access to decision-making support for older adults in underserved communities
Summary of findings from the intervention pilots
Operations plan proposal for expanding the intervention, including recommendations to agencies on eliminating redundancies or improving existing content
Measures of success
Key outcomes:
The project's success is defined by its ability to reduce customer navigation burden and duplicative processes, connect older adults to streamlined information available across a variety of Federal agencies and programs, and improve the ability of older adults to make informed choices that work for them.
Design phase project measures:
Reduction and streamlining of existing content, including new support touchpoints that offer financial resources and information in tandem with health and/or retirement benefits support
Older adults who use the prototype have increased confidence in their retirement and healthcare (including Medicare) choices, and find the decision-making supports clear and useful
Improve experience measures such as trust and satisfaction in sample populations compared to people not using the supports
The project focuses on improving the customer experience for individuals who are 65 and eligible for Medicare but are not yet receiving Social Security Retirement benefits. Currently, customers determine their eligibility for Medicare using information primarily from CMS and then navigate to SSA.gov to enroll.
Project objectives
As people approach retirement, they commonly make time-sensitive decisions about Federal retirement benefits and their health coverage. The decision-making process requires that people navigate multiple Federal websites to understand their choices and how to enroll. While some older adults are automatically enrolled in Medicare based on past retirement benefit selections, an increasing number of people enroll through SSA when they turn 65. Interviewed customers expressed difficulty self-navigating across Federal, social sector, and private entity websites; this disjointed network can result in missed benefits, a burdensome user experience, and sometimes monetary penalties.
This iterative, multi-phase project will begin enhancing the customer experience by improving Medicare content and information on SSA.gov and Medicare.gov. Subsequently, the project will further develop improvements to modernize and streamline the Medicare-only application process.
Target milestones in 2023 include:
Conduct in-depth user research on the current Medicare-only end-to-end enrollment experience, from the start of a Medicare application to receipt of a Medicare card; document customer journeys to provide evidence and insights on priority pain points and areas for improvement
Assess research insights and develop potential solutions for aligned CMS/SSA technical implementation
Develop and test concepts and prototypes for feasibility and to measure user-experience improvements to SSA and CMS websites; distill the insights into recommendations
Primary deliverables in 2023 include:
Customer journeys, service blueprint of the Medicare enrollment experience, system maps for existing processes (includes end-to-end service design)
Data-informed insights on the most impactful areas to focus on and project objectives
FY24 design-phase development roadmap and objectives, including an acquisition strategy (to utilize technical experts) and an implementation plan for testing concepts and prototypes
Measures of success
Key outcomes:
This project aims to see a measurable reduction in the time spent between customers' decision to begin the Medicare enrollment process and when the coverage begins. Project success depends on its ability to reduce customer navigation burden, minimize duplication, and effectively communicate the steps to enroll in Medicare.
Design phase project measures (subject to change based on research findings):
Equitable access: Increase success rates for underserved groups and scenarios (user research will help the team set baselines)
Streamline the customer journey: Reducing enrollment pain points

Reducing the number of log-ins and clicks necessary for customers to navigate to the online enrollment form, regardless of whether they start on the CMS or SSA website
Minimizing redundant interactions across CMS and SSA websites
Decreasing duplicative data customers must provide to CMS and SSA
Clarifying the process so people understand enrollment period requirements and timelines

Coverage timing: Reduce time from application to coverage

Reduce time spent filling out the Medicare-only enrollment form
Reduce processing time awaiting Medicare Beneficiary Identifier (MBI)

Accessible outcomes: Improving the enrollment process to ensure everyone, including people who require special assistance to enroll, complete enrollment successfully (as measured relative to the current completion rate)
Project Documentation
Agency collaborators
General Services Administration (GSA)
Department of Labor (DOL)
Department of Housing and Urban Development (HUD)
Department of Agriculture (USDA)
Office of Management and Budget (OMB)
Department of Health & Human Services (HHS)
U.S. Department of the Treasury (Treasury)
Social Security Administration (SSA)
Consumer Finance Protection Bureau (CFPB)